KETO SMOOTHIE VARIETY BOX
Our Keto Variety Box includes the (12) pre-selected keto friendly smoothies below. Each of our Keto Certified blends makes (1) 20 fl oz low carb smoothie that delivers a perfect balance of protein, healthy fats, fiber, antioxidants and phytonutrients. Low in carbs, low in sugar, nutritionist crafted and wildly delicious!
On Sale - $59.88 (normally $95.88)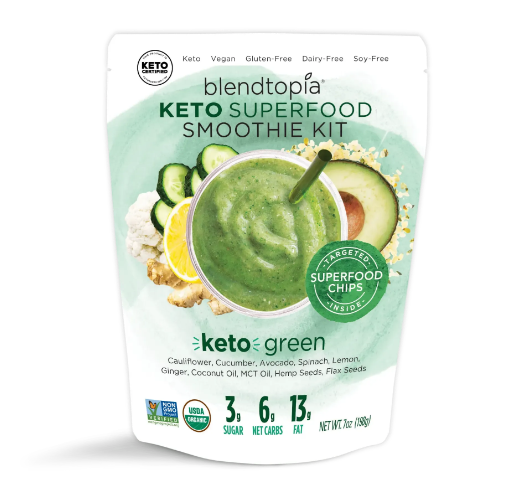 KETO GREEN SMOOTHIE: A power-packed green machine that delivers a perfect balance of protein, healthy fats, fiber, antioxidants, and phytonutrients to power up and burn clean. 6g net carbs.

On Sale - $59.88 (normally $95.88)
WHY KETO SMOOTHIES?
WHY LOW CARB SMOOTHIES?

A high-carb diet means your body gets used to burning carbohydrates for energy instead of burning excess body fat. Switching to a low-carb, low-sugar keto diet reverses this process. After just a few days of not eating carbs, your body enters the metabolic state known as ketosis, which means that it burns your fat-stores to produce energy. Try our keto friendly smoothie recipes for weight loss or just to feel better about what you're putting in your body!  









Keto Certified & CRAZY GOOD!
The keto smoothies are SO delicious, wow! I can't believe they're keto. Thank you Blendtopia… you nailed it! Love them with almond milk!
~ Amanda K.

ARE SMOOTHIES KETO FRIENDLY?
Yes, low carb smoothies absolutely can be a part of a healthy keto diet, however you have to be very careful with the ingredients. Focusing on low carb and low sugar superfoods, Blendtopia's smoothie delivery service has created low carb keto smoothie recipes (in a pre packaged smoothie mix) that are not only keto friendly, but officially Keto Certified. All of our Keto Smoothie recipes are:
Keto Certified

Vegan

Gluten-free

Dairy-free

Soy-free

100% Organic

 
Check out a smoothie subscription today!
Your Keto Smoothie Questions Answered
What are the best ingrededients for keto smoothie recipes?
The best keto smoothie recipe combines fruit and vegetables for a low carb but filling smoothie recipe. Focus on carbs per severing with the following lower total carbs ingredients:
Low Carb Vegetables: Celery, Kale, Broccoli, Cauliflower, Spinach, Cucumber
Healthy Berries: Raspberries, Blueberries, Strawberries, Blackberries
Plant-based milk: Unsweetened Almond Milk, Coconut Milk, Hemp Milk, Cashew Milk, Unsweetened coconut milk
Seeds & Nuts: Almonds, Pecans, Walnuts, Chia Seeds, Flaxseeds
Low-Carb Fruit: Lemon, Lime, Coconut, Cantaloupe, Watermelon
Plant-based milk: Unsweetened Almond Milk, Coconut Milk, Hemp Milk, Cashew Milk
Nut Butters: Almond Butter, Peanut Butter, Cashew Butter (all with no added sugar
Coconut Oil: Solid or liquid MCT oil
Cacao: Also Dark Chocolate & Unsweetened Cocoa Powder

Avocados
Of course, don't forget the benefit of pre packaged smoothies like those from Blendtopia. With a smoothe prepackaged, there's no concern with ingredient waste or having to buy/store all these ingredients!  
Are smoothies a good keto breakfast option?
100% yes. Keto friendly smoothies are an absolutely delicious way to start the day with a healthy breakfast with low net carbs. With just a little bit of blending, you've got a low carb, quick breakfast that fits in your keto lifestyle. Let's be honest, you can only eat so many eggs, a refreshing keto breakfast smoothie first thing in the morning is a great way to kick-start your keto diet for the day. Your favorite keto smoothie recipes for breakfast can be more aggressive in terms of protein and fat, especially if you're using it as a breakfast replacement. Still watch your carbs per serving and net carbs, but make sure you're full and ready to pursue the day.
A green smoothie is a great morning option, especially with a kick of avocado to push the fat and protein. A green smoothie is one of the best keto smoothies you'll try!
Berry smoothies are also a big hit for breakfast, it seems adding frozen strawberries to anything generally puts us in a happy place. It can be more difficult to get the fat needed from a berry smoothie, so make sure you're considering your macros.
Chocolate smoothies are always a hit at breakfast - especially if you add coffee and/or peanut butter. As always, pay attention to your net carbs as you choose your ingredients. Coconut milk or almond milk are a nice addition to this smoothie recipe. If using peanut butter or almond butter, make sure to check the carb count and look for added sugar.  
Ultimately, the best keto smoothie recipes for breakfast will be different for each person. Keep experimenting - add your ingredients, liquid and ice cubes then blend until smooth. Many people like to make a thicker smoothie in the morning and eat it in a bowl - a smoothie bowl.
Can I sweeten my keto smoothie?

Yes - though clearly keep an eye on your net carbs and start small. Standard sweeteners like sugar, honey, and syrup are not options when on the keto diet, but there are workarounds.
If you have a sweet tooth, try adding on of the following keto sweetener ingredients:
Monk fruit (both solid, powdered, or liquid extract)

Stevia (both powdered and liquid)

Erythritol

Xylitol
There are some cheaper, easier to find sweeteners like Sucralose (Splenda), however we like to stick to more natural options whenever possible. Keep in mind when using sweeteners like Stevia, Erythritol, and Xylitol that they are not equal substitutions for sugar and are often times a lot sweeter than you'd expect. It's important to start small and increase as necessary for taste.
Other fun additions to build your favorite low carb keto smoothie recipe:
Peanut butter is a great addition, but be careful of the net carbs, so watch the nutrition facts. Consider other nut butters like almond butter or macadamia nut butter for lower-carb options that still bring the healthy fat. Turn your smoothie into a keto shake!
Cold brew coffee adds a fantastic pop, especially for a keto breakfast smoothie. Just add it in as part of your liquid and throw it in the blender and blend.
Zero calorie lemonade powder (standard, strawberry, raspberry, etc.) is an excellent way to add a flash of flavor and sweetness while minimizing the carbs per serving.
Natural vanilla extract (or a scoop of vanilla protein powder)

Fresh mint

Lemon juice
Can I put chocolate in a keto smoothie?
Yes! Bring on the chocolate! Adding chocolate to your keto smoothies is a great way to indulge your sweet tooth - it can turn that healthy breakfast smoothie into a sweet evening treat. We're not a big fan of artificial sugar free chocolate, and remember that milk chocolate or chocolate with added sweeteners should not be in your smoothie recipe.
You should always stick with dark chocolate, or pure cocoa powder, or even better - cacao! Chocolate protein powder is another great way to add that flavor while watching your macros.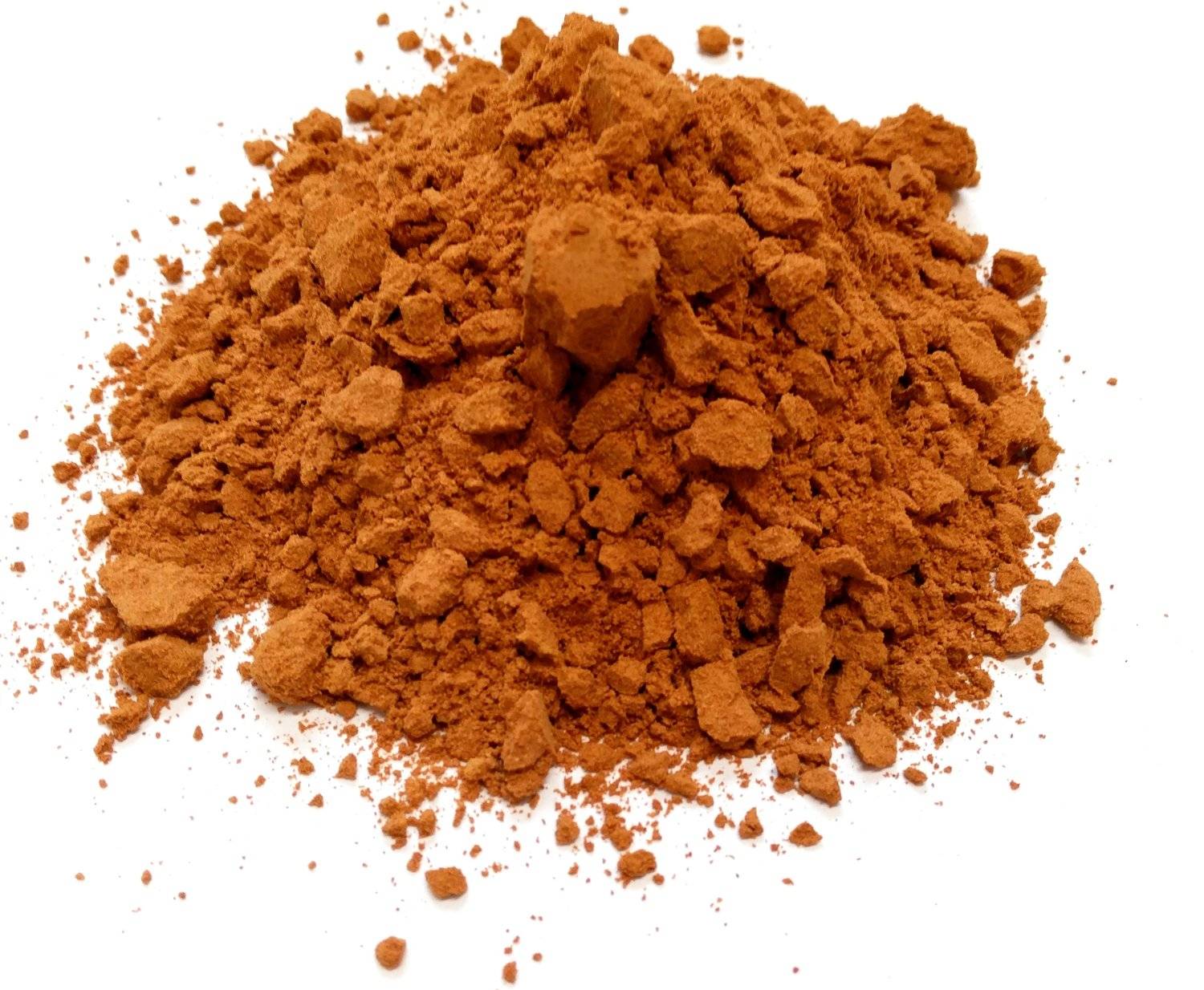 Is avocado good for a keto green smoothie?
Avocado is one of the leading ingredients for virtually any keto smoothie recipe - when it comes to keto superfoods, avocado takes the cake hands-down. Biggest benefits of avocado in your smoothie:
A creamier smoothie! Avocado brings a creamy texture to your smoothie that often gets lost when not using regular milk as your liquid

Avocado brings a slew of healthy benefits including: healthy for the heart, great for vison and very high in folate

Nutritionally, avocado is naturally high in healthy fat with a big punch of fiber to drop the net carbs
Avocado nutrition facts:
64 calories (around 400 calories per avocado)

29 grams of healthy fats

Only 17 grams of carbs

Less than 5 grams of sugar

Almost 15 grams of fiber

Around 2 net carbs per serving
We recommend starting with about 1/4 of a medium-sized ripe avocado and slowly moving up from that starting point depending on what your recipe calls for. It's also important to think about what you're trying to accomplish -are you making the perfect breakfast smoothie or just a healthy snack? My go to smoothie for breakfast will typically contain more avocado as I'm looking for a bigger punch from the protein and healthy fats during that part of the day. I love green smoothies as an afternoon snack, but will likely go heavier on the leafy greens with less avocado because I have less need for the avocado nutritionals.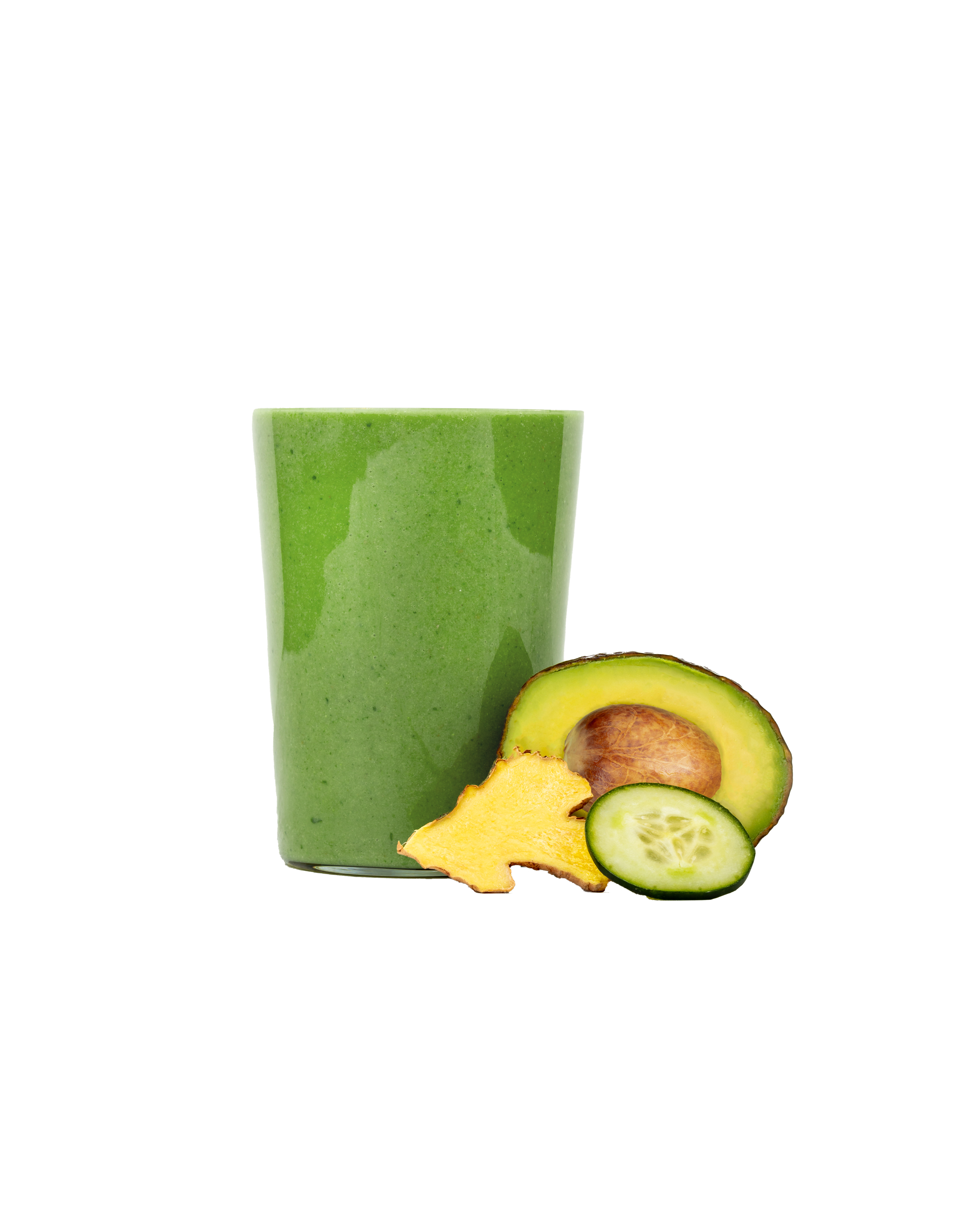 Can I add my favorite protein powder to my keto smoothie?
Absolutely! A protein focused post-workout drink (smoothie) is an ideal way to recharge your body, stay in ketosis and adds a creamy texture to your smoothie that many people enjoy. Natural peanut butter is another great option.  
Be aware - many protein powders have a high dose of carbohydrates, including sugars, that can pull you right out of ketosis. Look for brands that are keto or paleo specific, are plant based or contain collagen peptides. Protein is great - but make sure you keep a close eye on the ingredients to manage your carb count effectively. Always check the nutrition facts.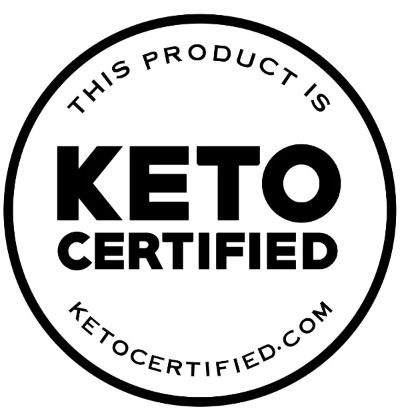 What liquid makes a smoothie keto? 
Water is ideal if possible...it's the only calorie free, sugar free, money free liquid option for your smoothie. If that works with your taste, then go for it! If not, try one of these other great options while watching your net carbs:
Unsweetened almond milk - same consistency as milk, but half the calories. It's also naturally lactose-free so it keeps your heart happy! Around 1.4 grams of carbs per cup.
Coconut water - 9g of carbs per cup, so be careful, though it does bring a slew of other benefits including electrolytes, potassium, fiber and sodium. (see coconut milk below for a lower-carb option)

Other low-carb milks including:

Macadamia milk: 1 gram of carbs/cup
Hemp milk: 1.3 grams of carbs/cup
Soy milk: 1.6 grams of carbs/cup
Almond milk: 1.99 grams of carbs/cup
Flax milk: 2 grams of carbs/cup
Coconut milk: 3.38 grams of carbs/cup
Oat milk: 9 grams of carbs/cup
When making my own low carb smoothies at home, I prefer coconut milk (full fat coconut milk) or unsweetened almond milk. I feel the small trade-off in total carbs (and net carbs) is well worth the improvement in taste and consistency. Read The Best Milk for Smoothies for more information.  
Can I make a keto strawberry smoothie?
Absolutely. Just add fresh strawberries or frozen strawberries to your liquid of choice along with crushed ice. If you're looking for a very creamy, flavorful smoothie, try using canned coconut cream, full fat coconut milk or heavy cream along with your liquid. They'll add calories, so it's a great option if you're viewing this as a breakfast meal replacement. Add other keto friendly ingredients to taste - but make sure you keep an eye on your net carbs, fat and protein macros.
We recommend checking out our Keto Berry Smoothie to get you started in the right place! The ingredients in our Keto Berry Smoothie:
organic cauliflower, organic avocados (organic avocados, salt, ascorbic acid, citric acid), organic raspberries, organic strawberries, organic cauliflower puree, water, organic virgin coconut oil, reconstituted organic lemon juice, organic milled flax seeds, organic milled chia seeds, organic ground cinnamon, organic MCT oil, organic monk fruit extract.
Will low carb smoothies spike my blood sugar?
Many ingredients suggested on a smoothie diet have a high glycemic index. These are fast-acting medications so you can have high blood sugar or insulin levels fast. This is exactly a opposite of what you're trying to do when you're on a low carb diet. The best way to minimize this effect is to ensure a mixture of protein fiber and fat in your smoothie. The combination of protein and healthy fats in avocado make it green and low in carbs to get blood glucose. You can add fruit to smoothies if you prefer, sticking to the approved list. Additionally, I prefer unsweetened coconut milk, coconut cream, almond milk or cashew milk in my low carb smoothie. Not only is it one of the creamiest smoothies yet adding lots of healthy fats, it is very low in carbohydrates.  
What if my favorite recipes aren't keto friendly? 
No worries, with a little forethought your current recipes can often be made more keto friendly. You'll want to examine all the ingredients you use, feel free to take advantage of the nutrition facts on all of your products. You're looking for hidden carbs along with empty calories, especially from added sugars. Feel free to add products with high fat, peanut butter and heavy cream are two favorites. Break out the ice cubes from the ice cube tray, toss in a high speed blender and blend until smooth. 5 stars!
Can I Make a Keto-Friendly Smoothie Bowl?
Can Diabetics Drink Smoothies?
Smoothies can work for people with diabetes or against them, depending on the ingredients that are used. Smoothies that you buy from a retail location are often loaded with sugar and carbs, which can be harmful to people with diabetes.
Research has shown that limiting carbs can help people with diabetes manage their blood sugar and, in some cases, lead people with type 2 diabetes to experience disease remission.[*] This is because the body breaks carbs down into glucose (a type of sugar), which then raises the level of glucose in the blood.
For more information, read, Smoothies for Diabetics.  
Whether you're a keto diet guru or you're simply looking for lower carb, lower sugar keto smoothie options, we've got your back.