KETO SMOOTHIE VARIETY BOX
Save $30
Use Code "VIP30"

Our Keto Variety Box includes the (12) pre-selected keto friendly smoothies below. Each of our Keto Certified blends makes (1) 20 fl oz smoothie that delivers a perfect balance of protein, healthy fats, fiber, antioxidants and phytonutrients. Low in carbs, low in sugar, nutritionist crafted and wildly delicious! Save $30 on your first box by using code "VIP30" at checkout.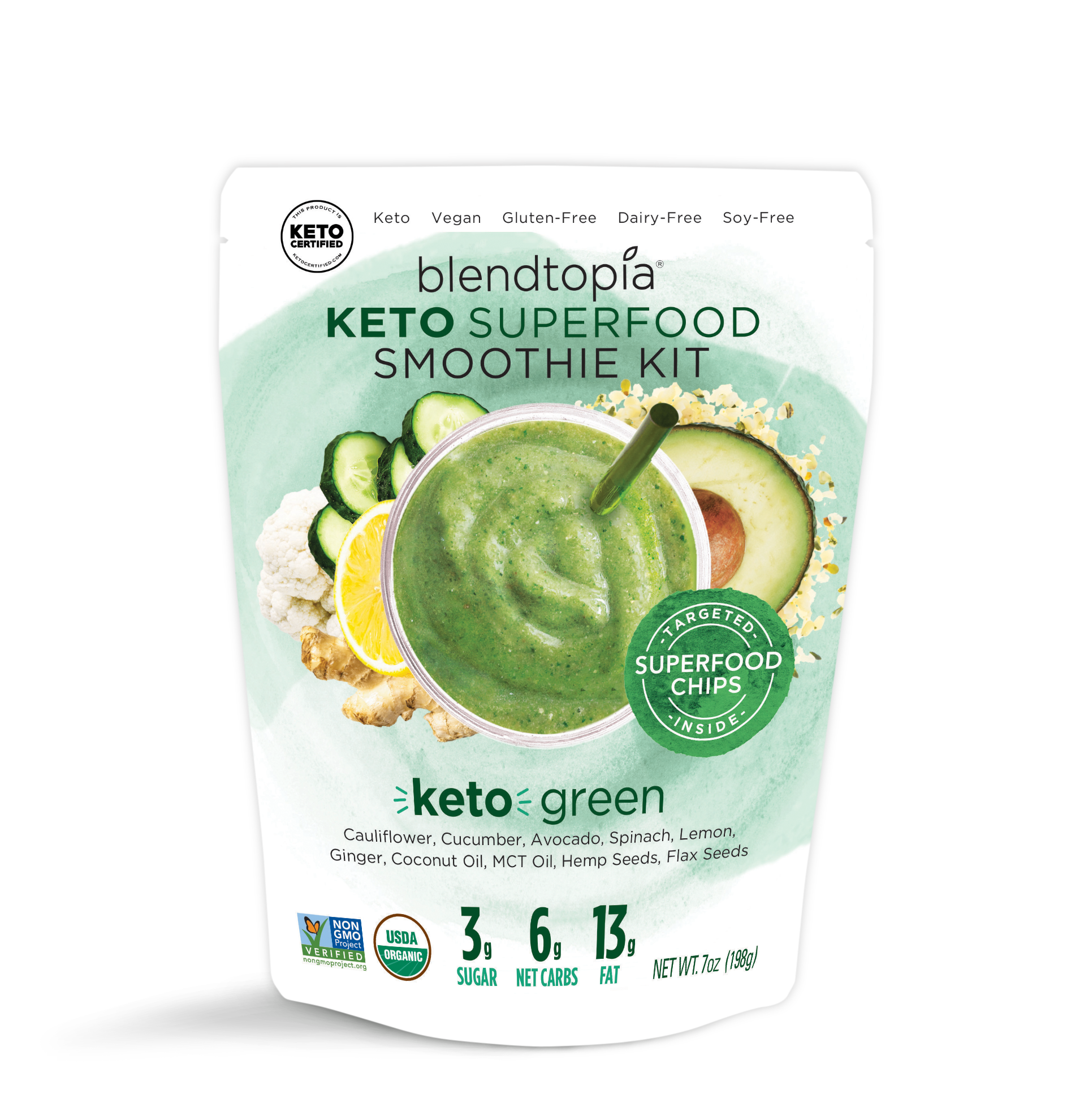 KETO GREEN: A power-packed green machine that delivers a perfect balance of protein, healthy fats, fiber, antioxidants, and phytonutrients to power up and burn clean. 6g net carbs.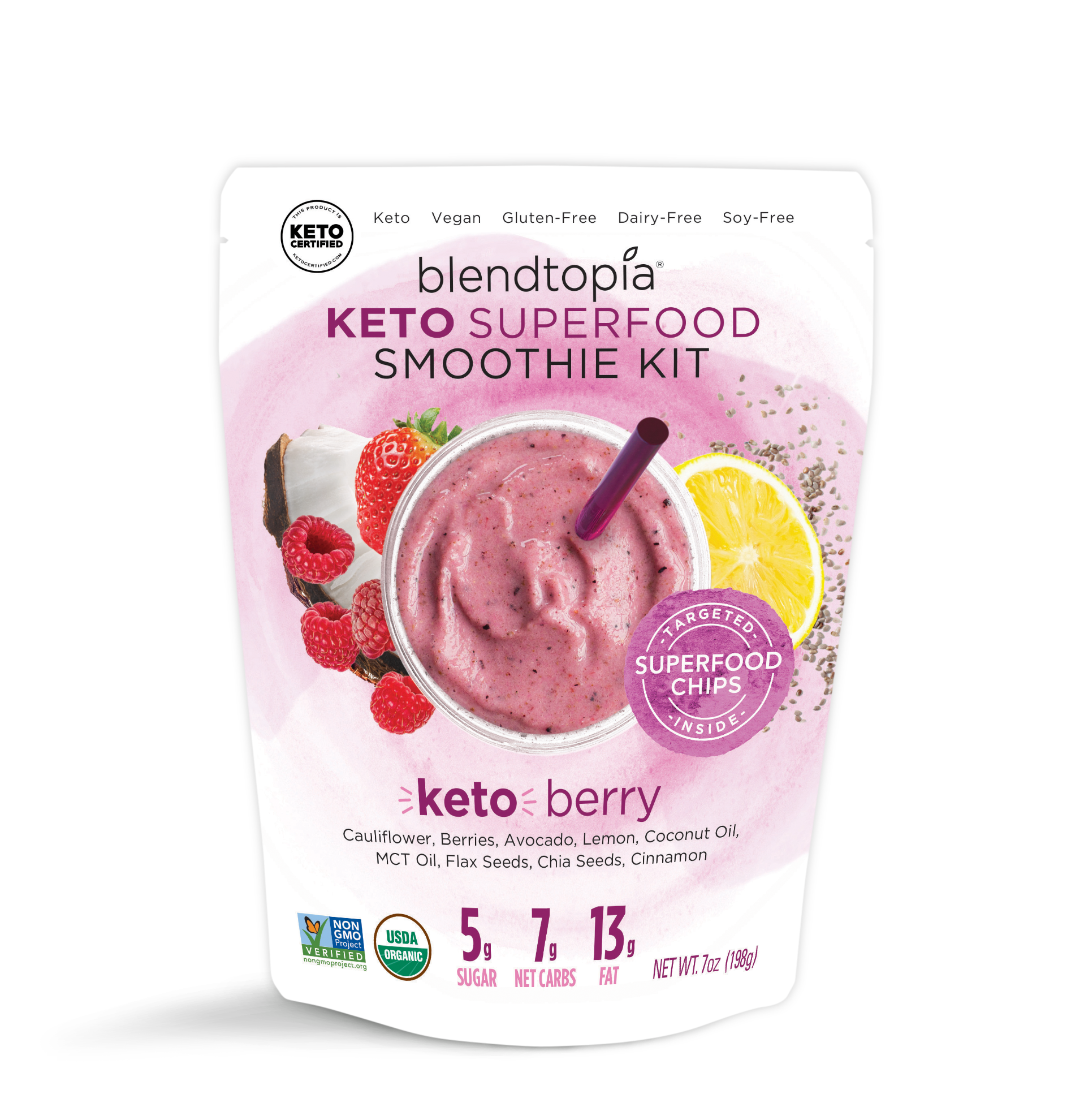 KETO BERRY: Bursting with antioxidants to help protect your body from the inside out, keto berry is packed with nutrients including vitamin C for an immune boost. 7g net carbs.





A high-carb diet means your body gets used to burning carbohydrates for energy instead of burning excess body fat. Switching to a low-carb, low-sugar keto diet reverses this process. After just a few days of not eating carbs, your body enters the metabolic state known as ketosis, which means that it burns your fat-stores to produce energy. Try our keto friendly smoothie recipes for weight loss or just to feel better about what you're putting in your body!





Keto Certified & CRAZY GOOD!
The keto smoothies are SO delicious, wow! I can't believe they're keto. Thank you Blendtopia… you nailed it! Love them with almond milk!
~ Amanda K.

ARE SMOOTHIES KETO FRIENDLY?
Yes, smoothies absolutely can be a part of a healthy keto diet, however you have to be very careful with the ingredients. Focusing on low carb and low sugar superfoods, Blendtopia has created keto smoothie recipes that are not only keto friendly, but officially Keto Certified. All of our Keto Smoothies are:
Keto Certified

Vegan

Gluten-free

Dairy-free

Soy-free

100% Organic
Whether you're a keto diet guru or you're simply looking for lower carb, lower sugar smoothie options, we've got your back.