7-DAY SMOOTHIE CLEANSE BOX
You'll get 14 smoothie pouches total with our 7-Day Cleanse. You'll blend one full pouch (20 fl oz) for breakfast and one full pouch (20 fl oz) for lunch, followed by a healthy balanced dinner of your choice..
GLOW provides a bounty of nutrient rich 'beauty' ingredients for healthier looking skin, hair and nails. It's loaded with vitamin C, healthy fats, and powerful antioxidants to help protect your body from the inside out.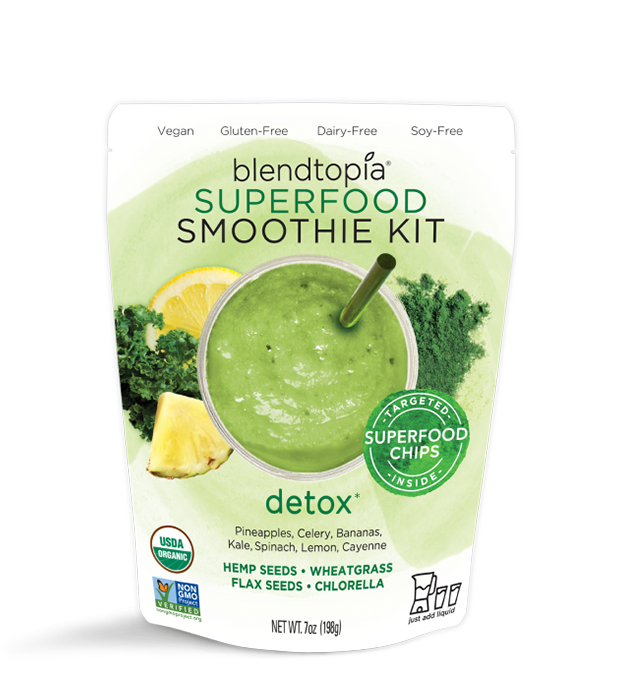 DETOX aims to purify your body while helping to raise alkalinity and support healthy digestion. It's also the perfect blend to kickstart clean eating.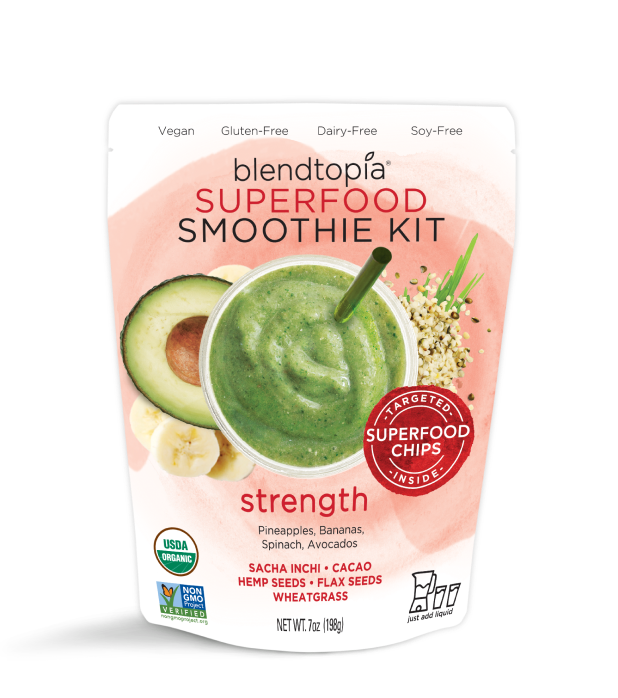 STRENGTH is a power-packed green machine that helps deliver sustainable energy throughout the day. It's a complete source of protein boasting essential amino acids, fiber and omegas and is rich in vitamin C.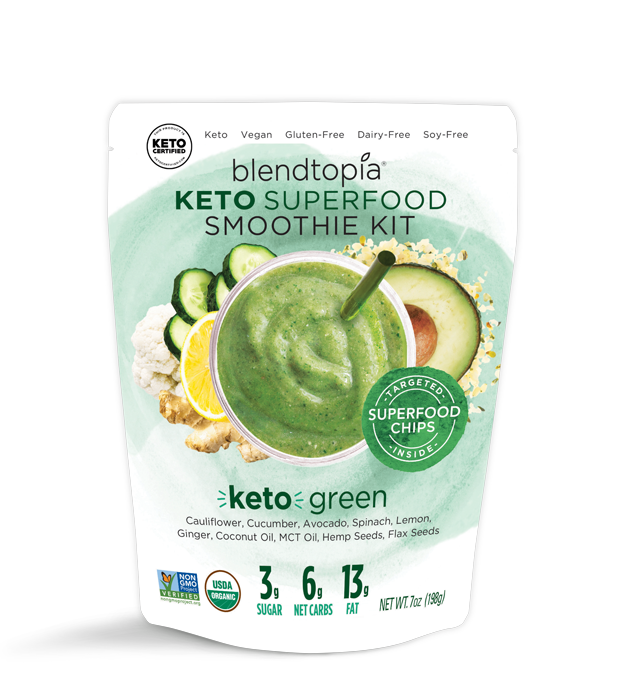 KETO GREEN is a power-packed green machine that delivers a perfect balance of protein, healthy fats, fiber, antioxidants, and phytonutrients to power up and burn clean. 6g net carbs.





Our bodies accumulate certain heavy metals from exposure to chemicals, some skin care products, processed foods and tap water. A daily cleanse & detox can help remove impurities and toxins from your blood, liver and kidneys. Boost your metabolism , improve your digestion and increase your energy today.





ALL-IN-ONE CONVENIENCE & CRAZY GOOD!
I absolutely LOVE these smoothies! All-in-one convenience & crazy good! Power-packed with both whole foods & superfoods. Love Blendtopia & what this company is doing. I'm a lifelong customer FOR SURE!
- Bella T.

A DAILY CLEANSE FOR BETTER HEALTH.
Whether you're taking your first steps toward a healthier lifestyle or you're kickstarting a weight-loss regime, our 7 DAY SMOOTHIE CLEANSE will help you reach your goals!